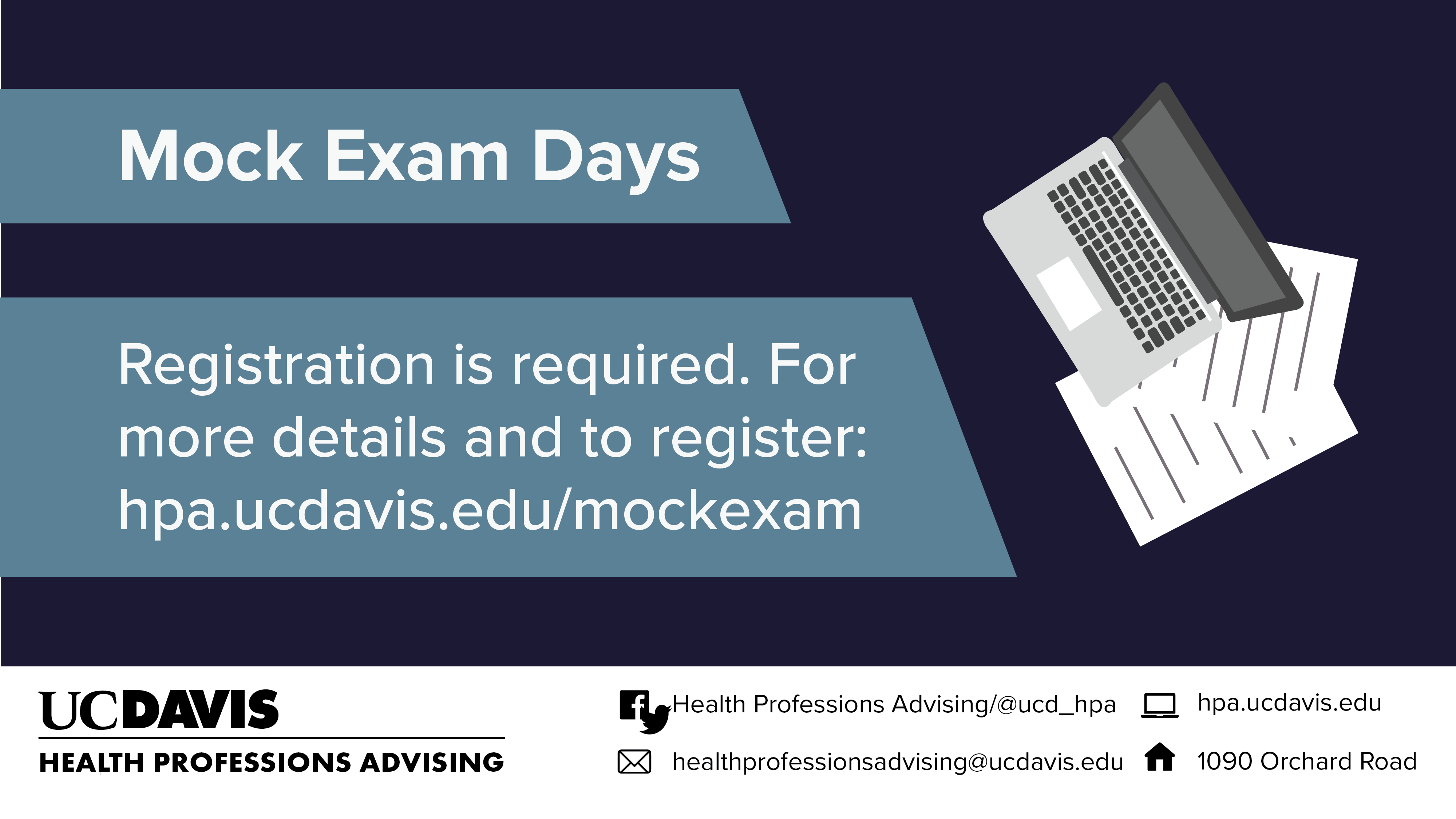 Spring 2020 Mock Exams
This Spring we will be offering a mock MCAT, GRE, and DAT/OAT online. 
See below for our current available dates. Registration will be available soon. Follow us on Facebook and subscribe to our newsletter to get updates.
MCAT
8 am - 4 pm, Saturday, April 25th
DAT/OAT
9 am - 1 pm, Saturday, May 2nd
GRE
9 am - 1 pm, Saturday, May 16th

Don't forget to attend the follow up session the following Wednesday at 7:10 pm!
Analyzing Your Exam Score Report
6:10 pm the following Wednesday
Via Zoom
Questions? Please contact healthprofessionsadvising@ucdavis.edu.