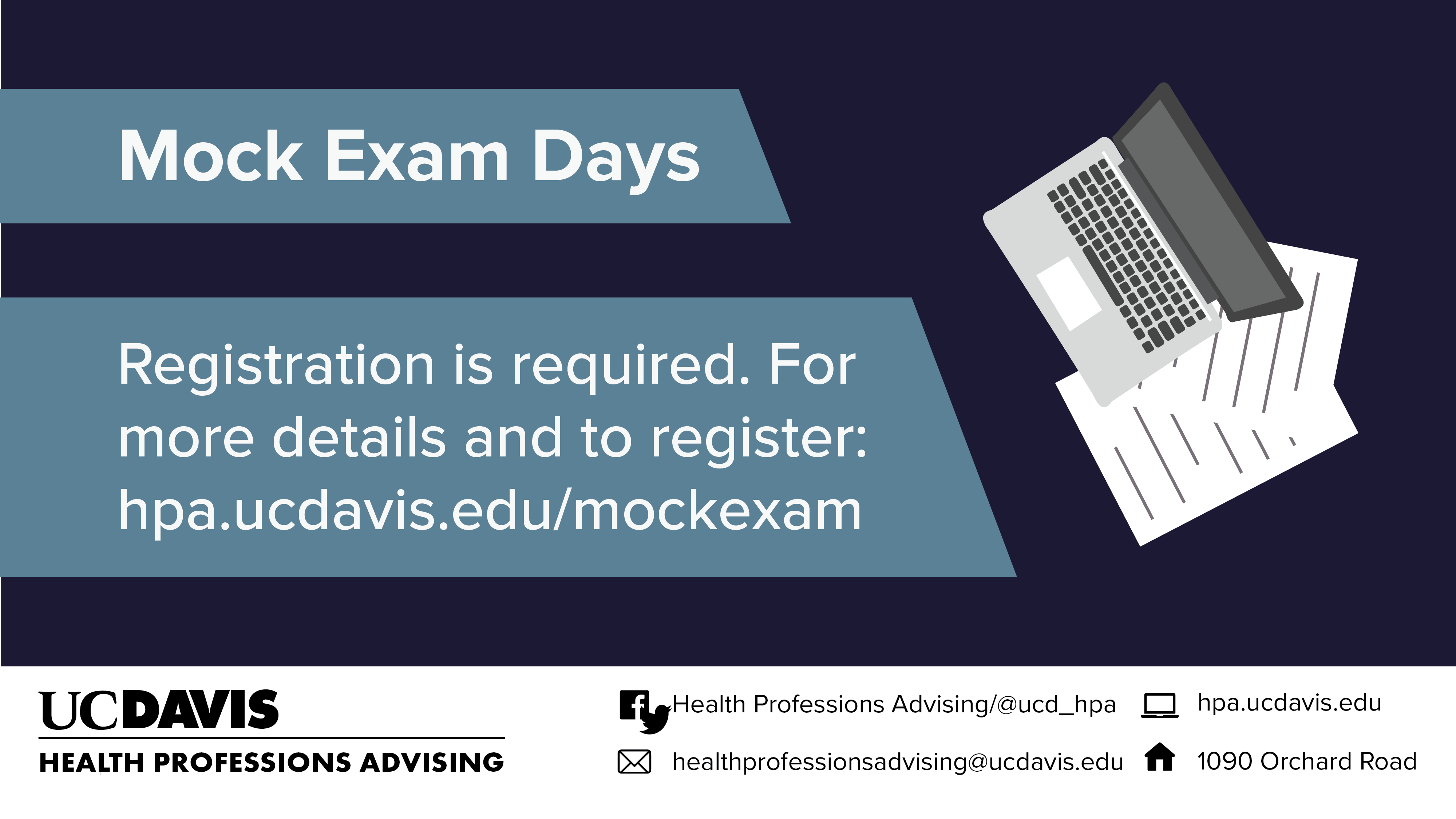 Summer 2020 Mock Exams
This Summer we will be offering a mock MCAT, GRE, and DAT/OAT online. We highly encourage taking a mock exams as one of the first steps to studying a standardized exam.
See below for our current available dates. Registration will be available approximately 2 weeks before the event. Please note to register you must be logged into your UC Davis gmail account. Follow us on Facebook and subscribe to our newsletter to get updates.
GRE
9 am - 1 pm, Saturday, July 11th
Register here.
DAT/OAT
9 am - 1 pm, Saturday, July 18th
MCAT
8 am - 4 pm, Saturday, August 22nd
Questions? 
Please contact 
healthprofessionsadvising@ucdavis.edu.