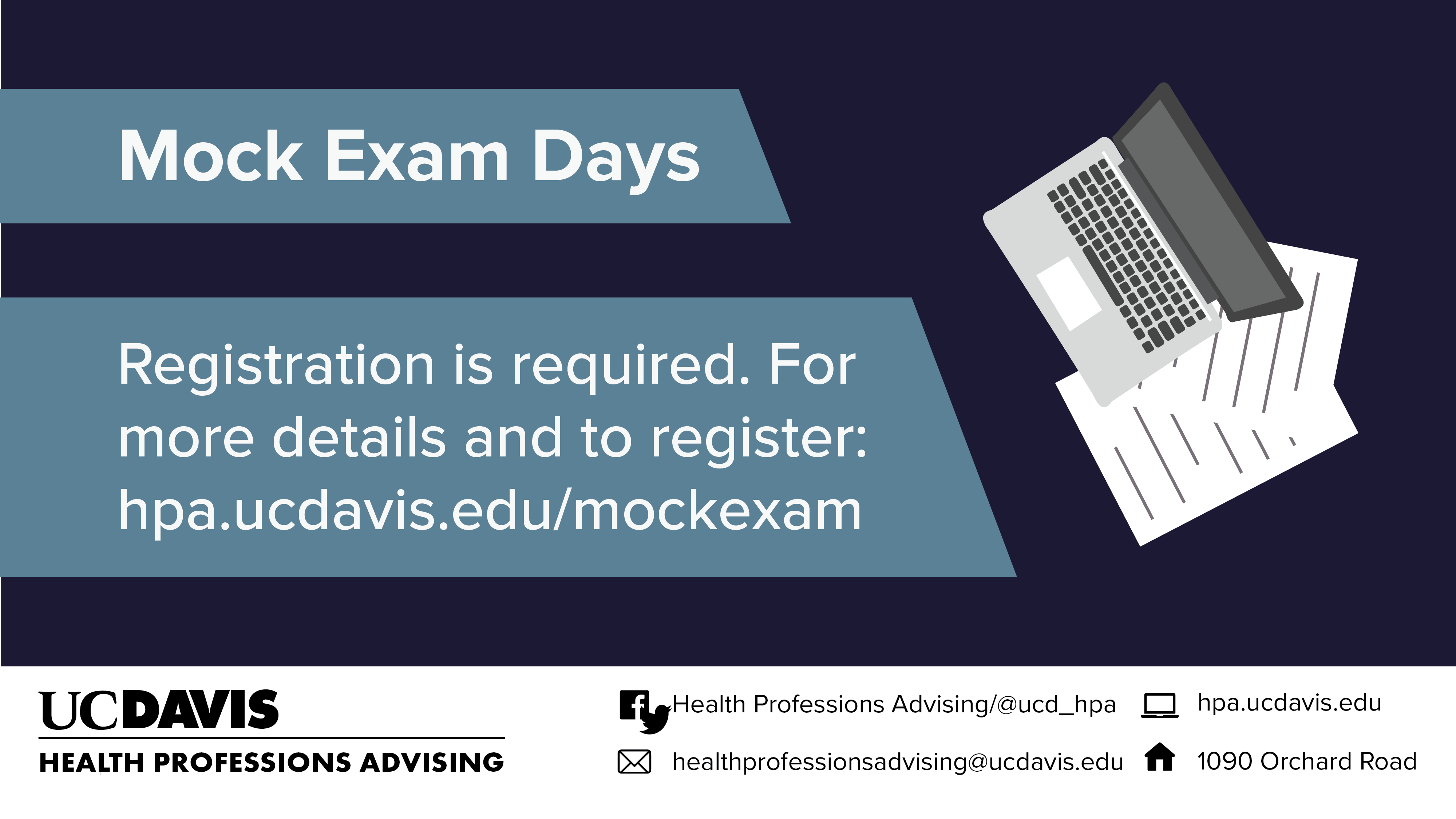 Fall 2019 Mock Exams
Health Professions Advising is partnering with Altius to provide practice mock exams. This Fall we will be offering a mock MCAT and GRE. We will be doing our best to simulate a real testing environment. Just as you will find during your real exam, you will only have access to your backpack/lunch/beverage during breaks in the practice exam. Students are encouraged to arrive early to check in.
RSVPs will be available soon! See below for our current available dates. Follow us on Facebook and subscribe to our newsletter to get updates.
November 9th: GRE
9 am - 1 pm
Register here.

Don't forget to attend the follow up session!
Analyzing Your GRE Score Report
7:10 pm Wednesday, November 13th 
Wellman 1 
Materials to Bring:
Laptop with charger (mouse of some kind is optional but recommended)
Government Issued ID
Water or other beverages
Lunch and/or snacks
Questions? Please contact healthprofessionsadvising@ucdavis.edu.