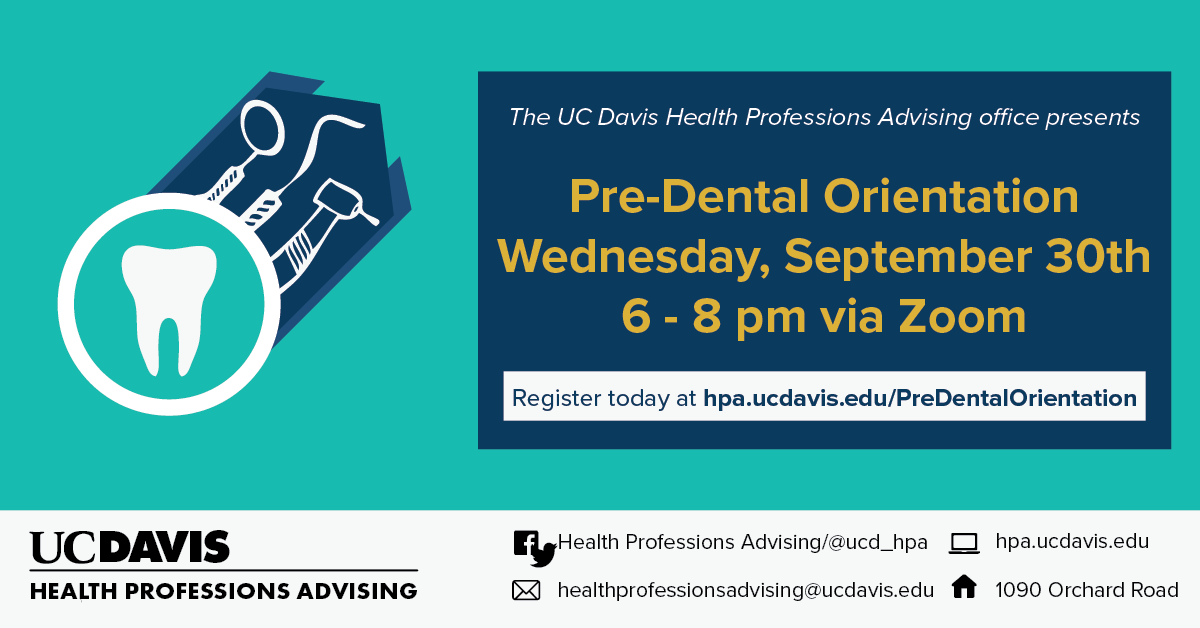 2020 Pre-Dental Orientation
Registration is now open!
Join us on September 30th, 2020 from  6 - 8 pm via Zoom.

All pre-dental students, especially first years, are strongly encouraged to attend Orientation to ensure you gather all the information you need to be successful on this journey. More details will be available as we get closer to the date, so follow us on Facebook and subscribe to our newsletter to stay connected. Topics discussed will include:
Welcome
Overview of HPA Resources
Dental School 101 

Pre-reqs
Metrics
Experiences
Attributes
Application Timelines

Going Straight Through vs Taking Gap Year(s)
Please note that Zoom may require you to download their app before viewing any content.