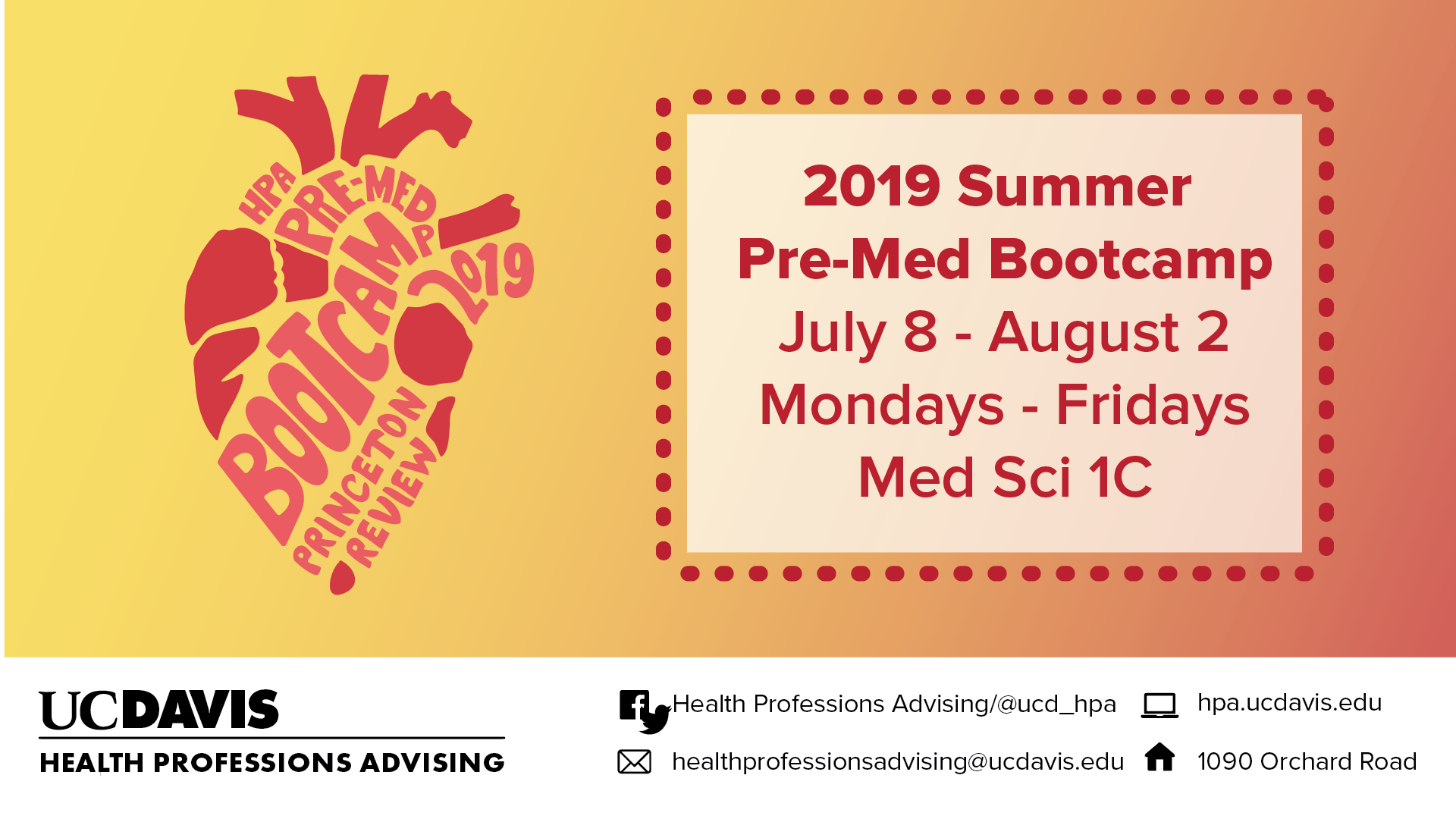 Come back soon for the 2020 Summer Pre-Med Bootcamp!
Join Health Professions Advising for an intensive, 4-week Summer Pre-Med Bootcamp consisting of daily pre-med-related workshops and weekly field trips to medical schools in the Sacramento and Bay Area! Interested in attending? Fill out this interest form so we can guage our audience!
Each day will feature presentations, workshops, or hands-on activities on relevant topics including:
Application tips & interview practice
Gaining letters of recommendation
Personal statements
Hands-on suturing & CPR workshops
Post-bac programs
Health disparities
Field trips to local medical schools*
Click here to download the calendar.
The 2019 program will take place from Monday, July 8 to Friday, August 2 from 12:10 pm to 1:30 pm, with field trips to local medical schools on the first 3 Fridays.
*Attendance to the Friday field trips will be based on participation of workshops during the week. (For example, a student who attended 3 of the 4 workshops that week will have priority seating for the field trip than someone who only attended 1.)
July 12th Medical School Visit RSVP Form
July 19th Medical School Visit RSVP Form
July 26th Medical School Visit RSVP Form
Note: HPA workshops are free and open to current UC Davis students & alumni. 
Registration is required for the following workshops: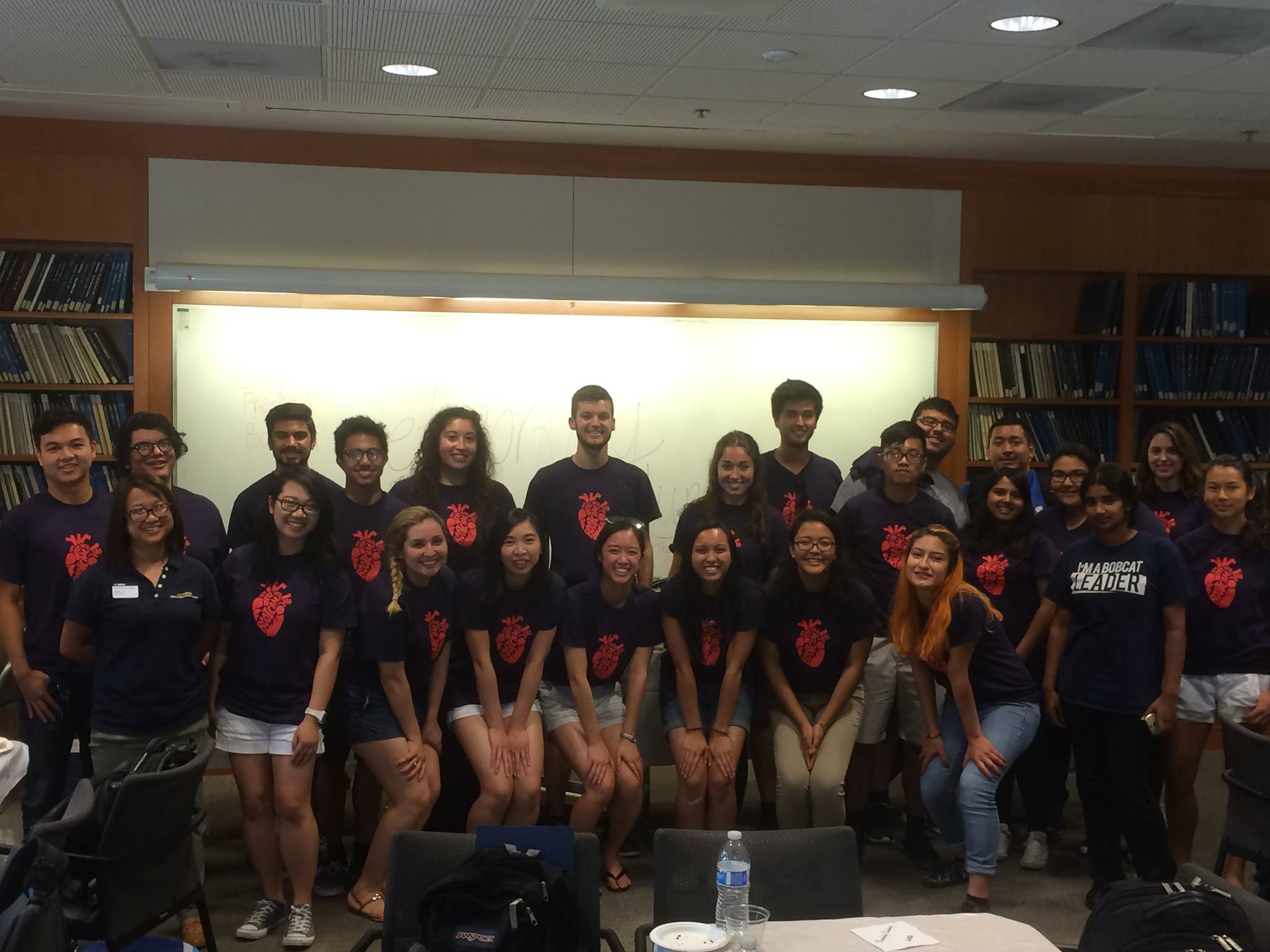 If you have any questions, please email premedbootcamp@ucdavis.edu.