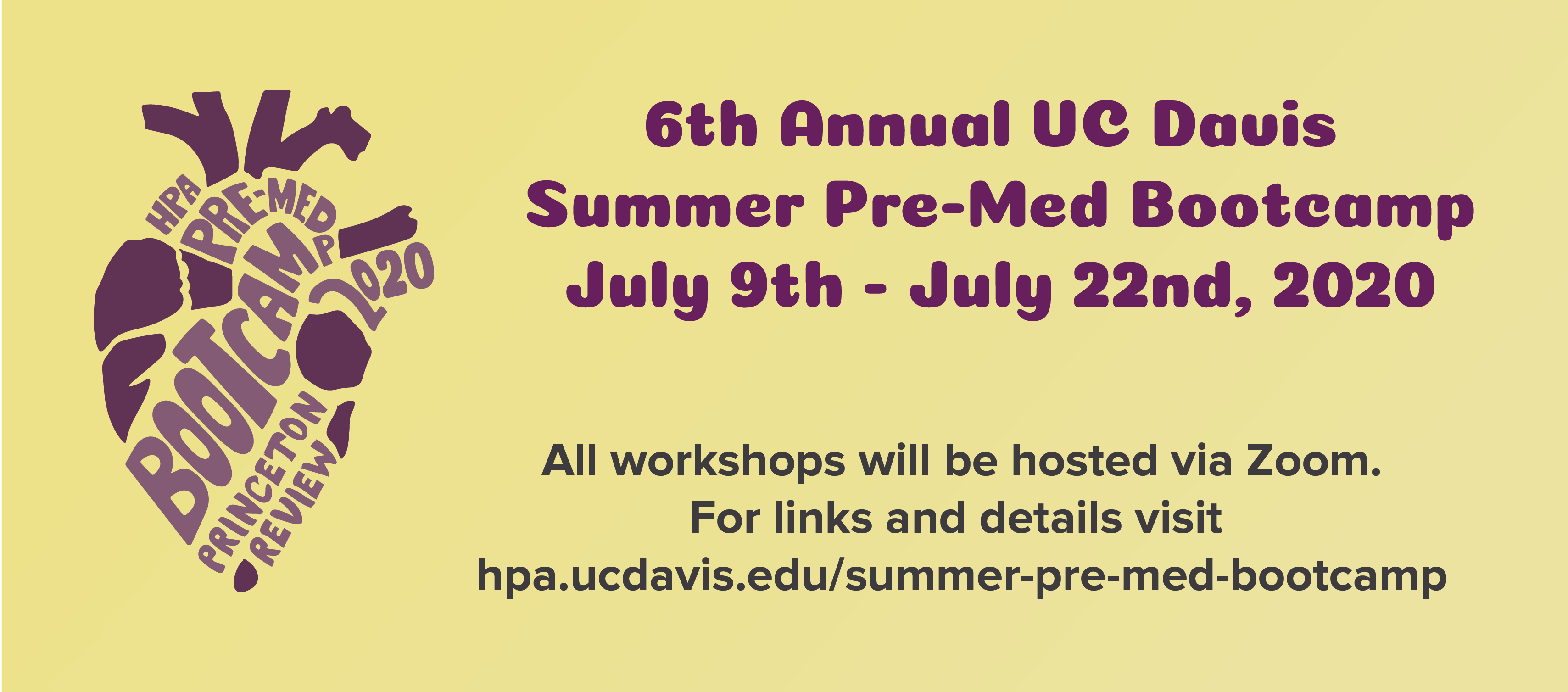 2020 Summer Virtual Pre-Med Bootcamp
Join Health Professions Advising for an intensive, 2 1/2 -week Summer Pre-Med Bootcamp consisting of daily pre-med-related workshops and Friday virtual tours! Interested in attending? Fill out this interest form so we can gauge our audience and stay connected!
The 2020 program will take place from Thursday, July 9 to Friday, July 22nd. Workshops will be hosted via Zoom from 12:10 pm to 1:30 pm. and links will be included as we draw closer to the events. Each day will feature presentations, workshops, or guest speaker on relevant topics including:
Becoming a competitive applicant
Gaining experiences
Gaining letters of recommendation
Post-bac programs
Virtual field trips to medical schools*
This year we have important updates:
Registration will be required for each event through zoom. Links will be available on this page soon.
We will be raffling The Princeton Review MCAT Test Prep Scholarships. Scholarships will be valid for a year from the issue date. We will be raffling discounts throughout Bootcamp. To enter you must register for the event via Zoom with your UC Davis email and attend the full session.
Students who attend 10 or more sessions, will be eligible to receive a certificate of completion.
Note: HPA workshops are free and open to all UC Davis admitted students, current students, & alumni. 
*We will be announcing the name and location of the Medical School during the zoom meeting.