Thank you to those that attended the 2019 Bootcamp. Check back 2020 Spring Quarter for the 2020 Bootcamp.
2019 Summer Pre-Vet Bootcamp Information Below
Join Health Professions Advising for the week-long Summer Pre-Vet Bootcamp where you'll get a free t-shirt and see mix of interactive and informative workshops.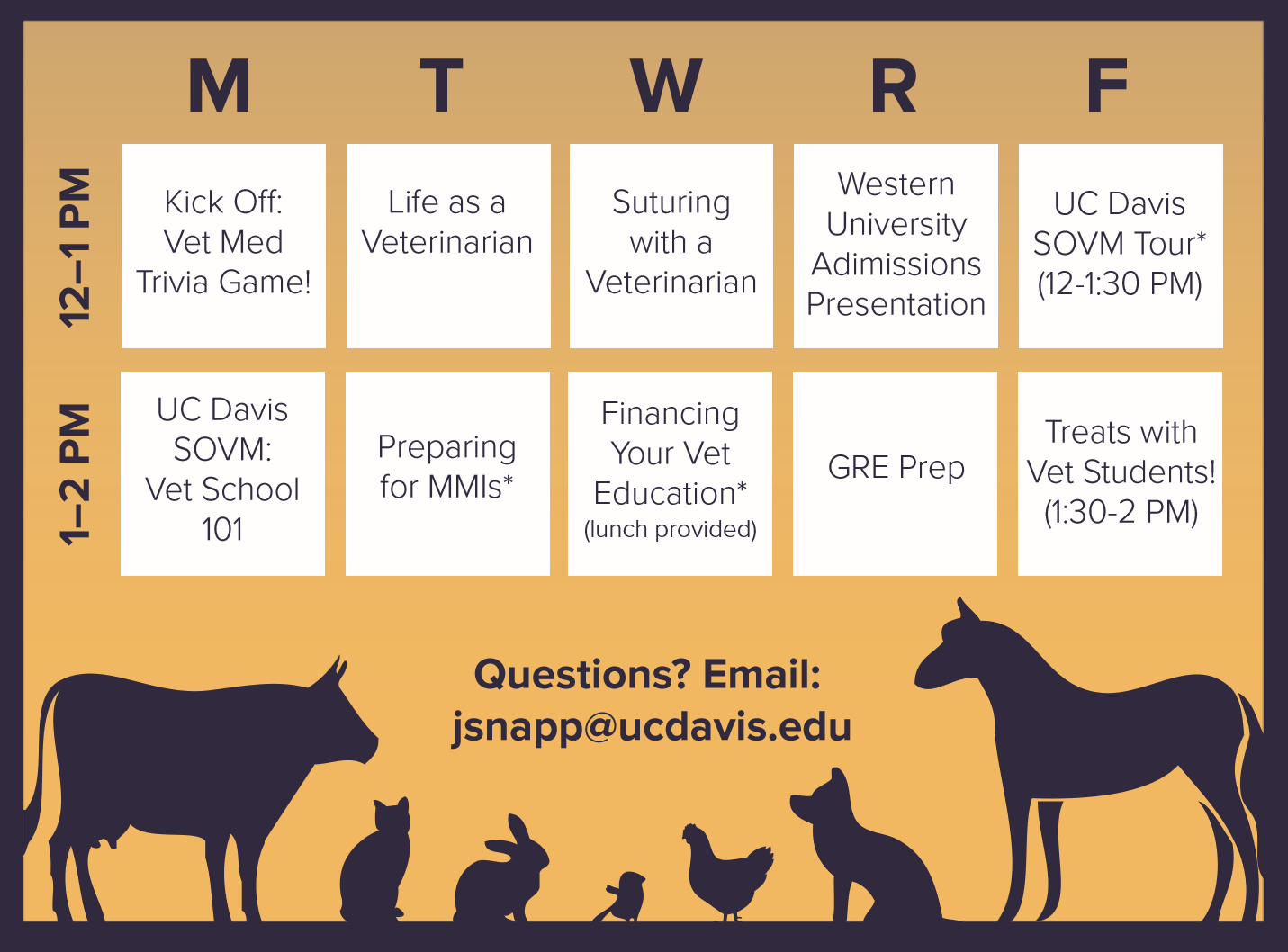 The program will take place from Monday, June 24 to Thursday, June 27 from 12:10 pm to 2:00 pm in Med Sci C. On Friday, June 28, there is a field trip to UC Davis School of Veterinary Medicine.
Registration is strongly recommended in order to attend. Events have limited space and priority will be given to those who register. Note there are a few events that require registration (Suturing, Financing Your Vet Education, and Tour). Everyone is welcome to attend and the events are free. Attending every session is not mandatory, come when you're available.