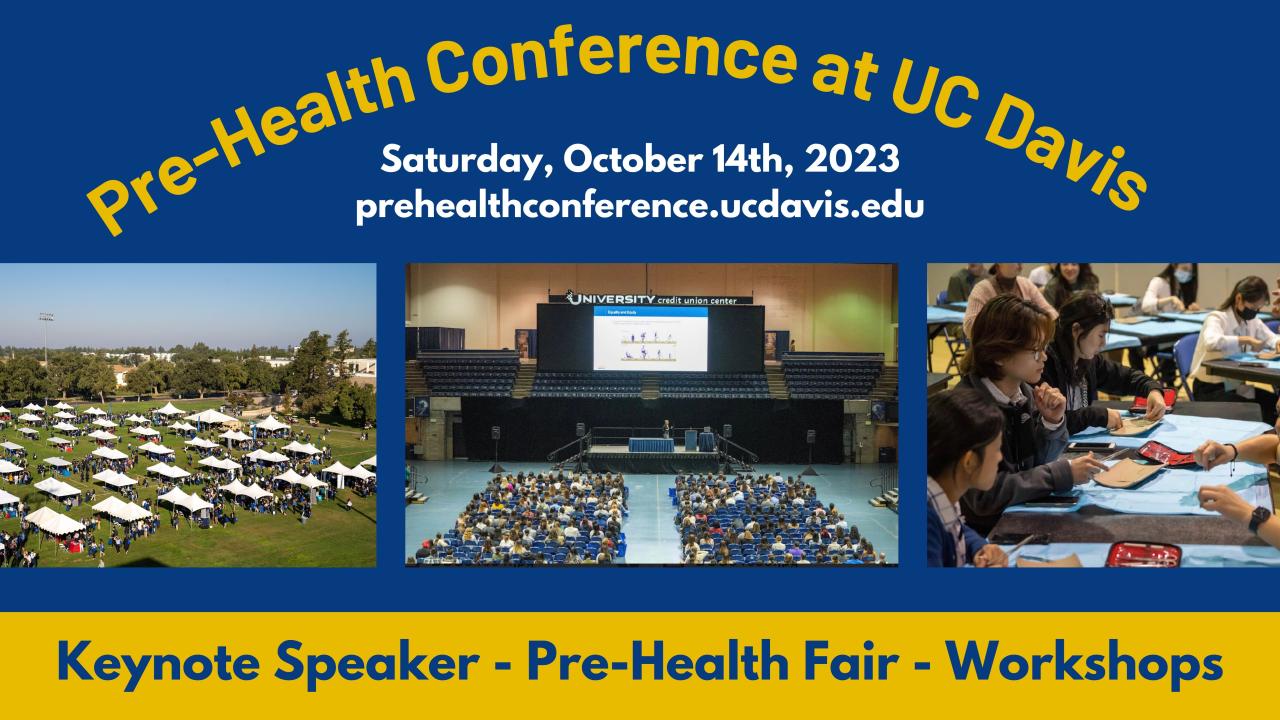 Our team would like to formally invite you to the 2023 Pre-Health Conference here at UC Davis, held on October 14th. The Pre-Health Conference provides a unique opportunity for community college, university, and post-bac students, as well as pre-health advisors. The pre-health community will be able to explore healthcare fields, connect and network with admission representatives during the Pre-Health Fair, and learn from experts during the workshop sessions.
 
The 21st Pre-Health Conference will give you the tools needed to successfully pursue your career in the healthcare field. Our theme is "Discover. Create. Achieve. Your Pre-Health Puzzle" and we encourage each individual student to find and build their own pre-health puzzle.

To register and for more information on the agenda, Pre-Health Fair, and workshops can be found on our Pre-Health Conference website at https://prehealthconference.ucdavis.edu/

For additional information or any questions you may have, please feel free to contact us at prehealthconference@ucdavis.edu or at our LinkTree.
 
Save Your Seat and Register Today!
Why should you register?
Registered attendees will have the opportunity to:
Explore 25 health professions, including allopathic and osteopathic medicine, public health, physicians assistant, nursing, dentistry, and more throughout the day.
Network with deans of admission and staff from a variety of health professional programs, and other organizations during the Pre-Health Fair.
Learn from current professionals, professional students, and admissions officers during the didactic and interactive workshop sessions.
Stay connected and updated by following us on Instagram and Facebook! We will continue to release sneak peeks and updates in our posts and stories.

Learn more about Conference.
Event Category
Tags