View HPA's calendar, special events, and event updates here. 
Go to our Facebook page to view workshop descriptions.
Nursing Fieldtrip Registration
Want transportation to the UC Davis School of Nursing? Register today as space is limited!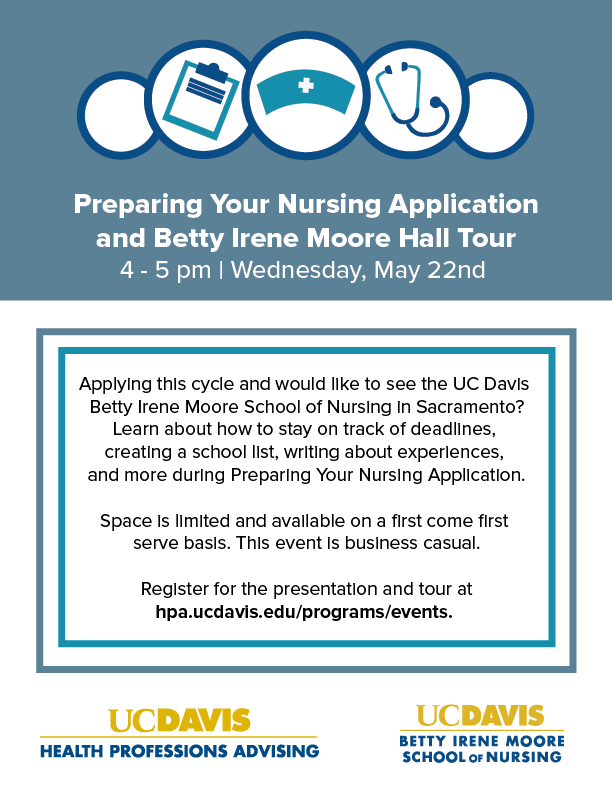 Conquering CARS
Conquering CARS returns for Spring Quarter on Tuesday, April 7th.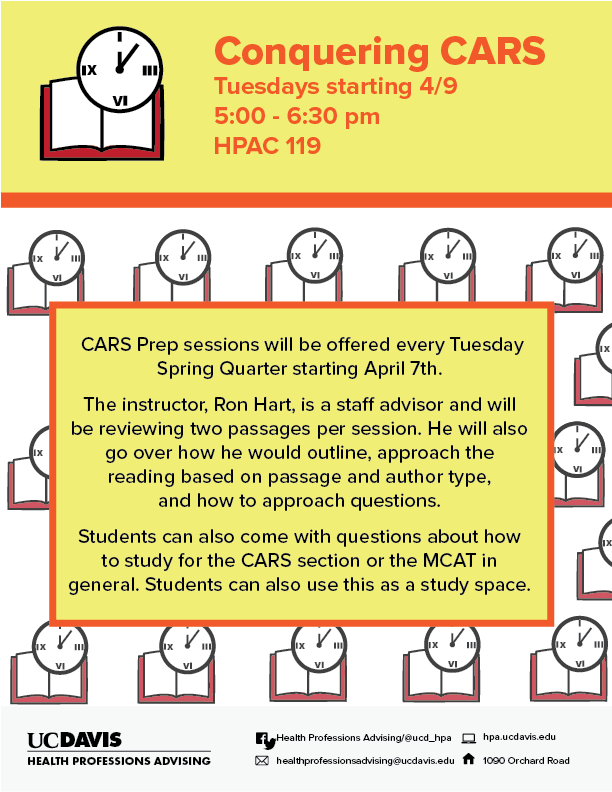 Click here to download.
Writing Specialist during Drop-Ins
See a writing specialist during Spring Quarter Drop-Ins Tuesday and Thursday.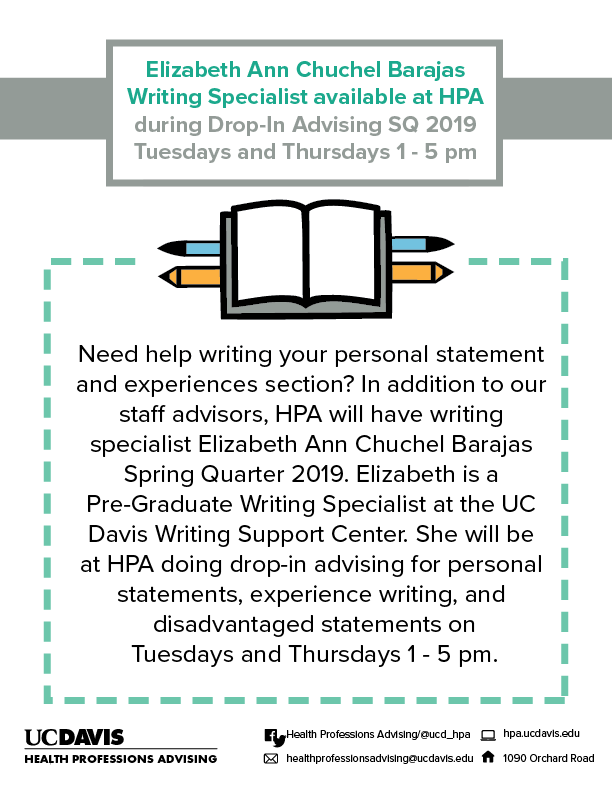 Click here to download.
Spring Quarter Personal Statement, Writing Workshops, & Services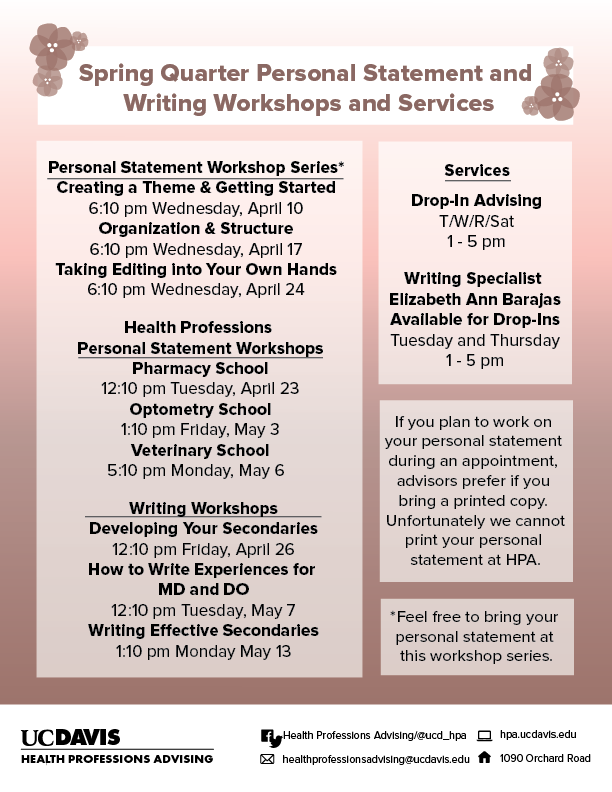 Click here to download.