View HPA's calendar, special events, and event updates here. 
Interest Meeting for UCD Pre-Health Trip
Interested in shadowing abroad? Atlantis is organizing a trip to Greece Summer 2019. Learn more about the application and other trip details at this interest meeting. Please fill out this form if you are interested.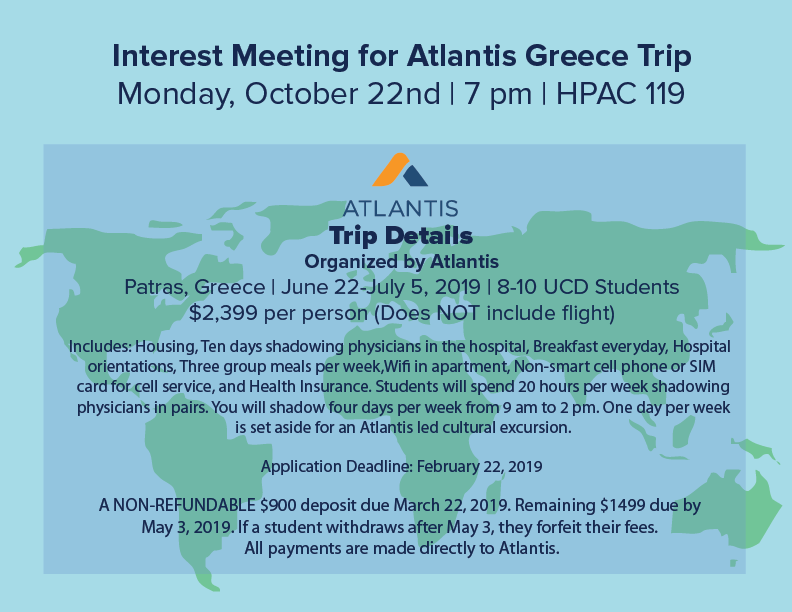 MCAT: CARS Prep
Studying for the MCAT? Don't miss out on this CARS Prep series!