Curriculum
Our program was designed to prepare future applicants for all aspects of the application process. We focus on three areas: Academic Building, Test Taking, and Application Preparation.
Post-bac students will work with an advisor to select three upper-division science courses each quarter. If needed, students can repeat one quarter of general chemistry, organic chemistry or physics throughout the program. Pre-med students who have not taken biochemistry will be registered to take BIS 105 their first quarter to reinforce biochemistry for MCAT preparation.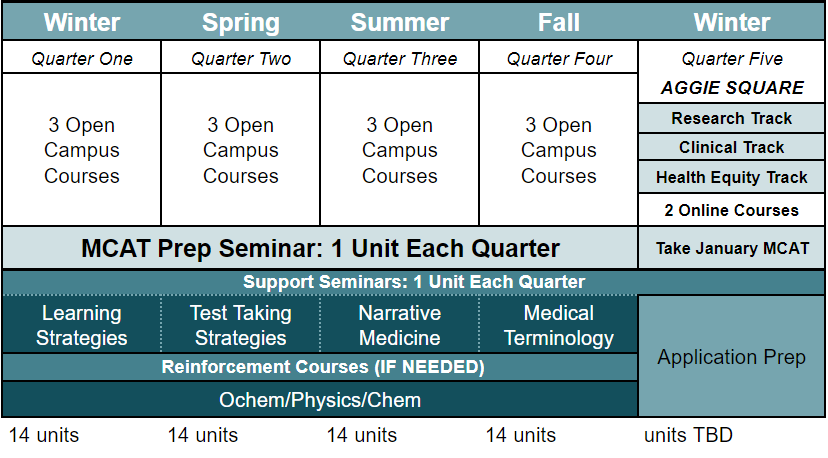 Each quarter will feature a 1-unit seminar MCAT prep seminar and a 1-unit support seminar.