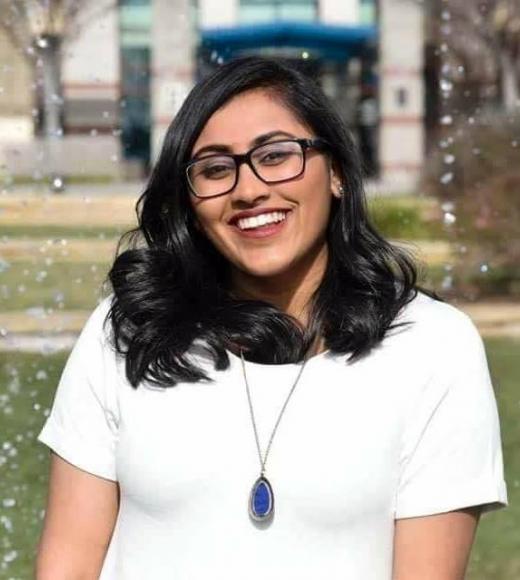 Position Title

Medicine & Veterinary Medicine
Office Hours
Spring Quarter
Mondays, Wednesdays, Thursdays: 5 - 7 pm
Tuesdays: 4 - 7 pm
Please note that drop-in advising is Tuesdays, Wednesdays, and Thursdays from 1 - 5 pm.
Bio
Tanvi Chokshi is a peer advisor for medicine and veterinary medicine. She is a fourth year pre-medical student pursing a Cell Biology Major and Spanish Minor. Along with advising, she is the Interactive Programming Coordinator for the UC Davis Pre-Health Conference. She is a part of two molecular research labs, which are part of the UCDSOM Neuroscience Department and UCDSOVM Ophthalmology Department. She is currently the co-president of the Emergency Medicine Xperience Club and Jhankaar Acapella at UC Davis. She hopes to share her experiences and offer any advice she can for getting involved on campus. In her free time, she likes go to the gym and spend time with friends, including her family at HPA!