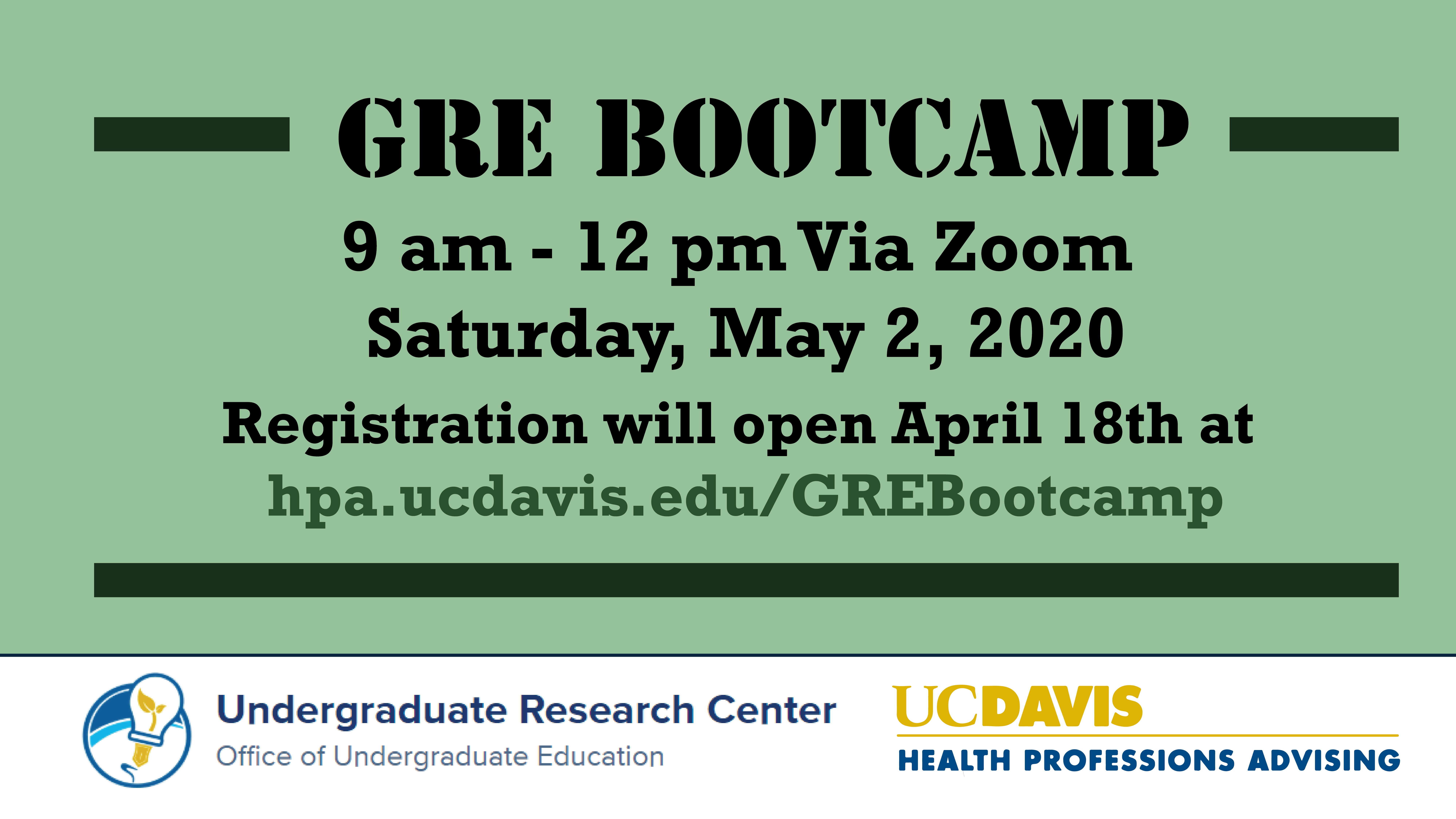 Thank you to all of those who attended our Spring 2020 Bootcamp! Please check back later for future events and see below for information on the Spring 2020 Bootcamp.

Virtual GRE Bootcamp
9 am - 12 pm | Saturday, May 2nd 
Register here! Space will be limited.
This is a three-hour, intensive virtual workshop meant to introduce you to the structure and content of the GRE. In addition, you will walk away with several strategies to help you tackle both the Verbal and Quantitative Reasoning sections, as well as, a format for the essays on the Analytical Writing section.
Click here for the full schedule.