Veterinary Medicine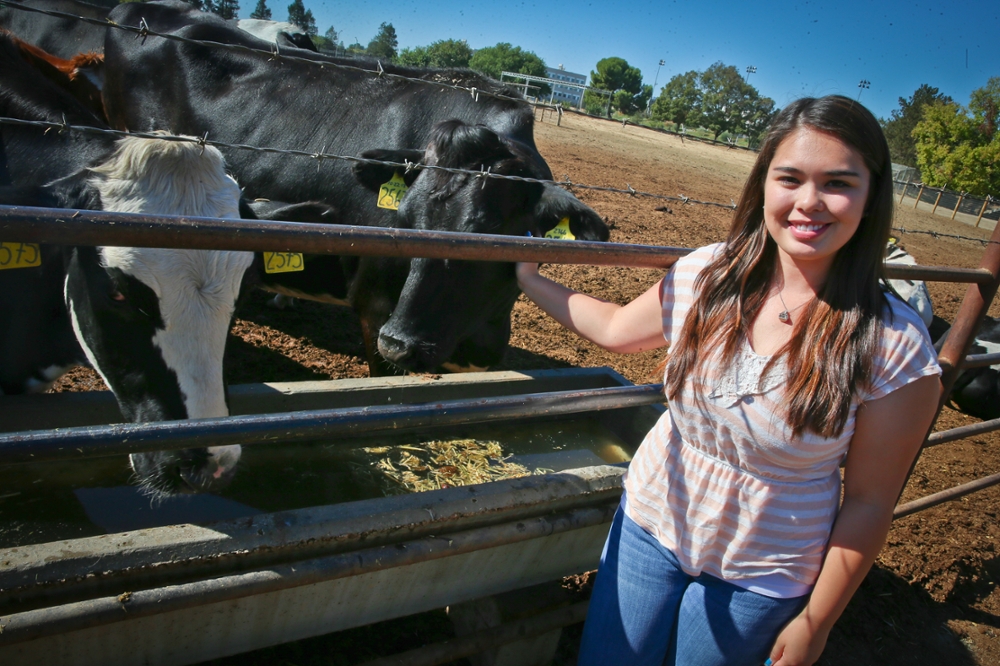 The Pre-Vet Years
Planning to pursue veterinary medicine is a big decision. While the vet school application process is highly competitive, it is not impossible with hard work, sacrifice and dedication. Veterinary schools' admissions officers look for a competitive GPA and GRE scores, along with a variety of animal experiences. Many pre-vet students choose an animal science or animal biology major, but pre-vet students can major in anything, as long as the prerequisite coursework is completed. (See our Veterinary Medicine Advising Sheet for more information). In whatever courses you take, you should be achieving at a minimum 3.0, although this minimum would not suffice for most veterinary schools. If you are concerned about achieving a competitive GPA, make an appointment with an HPA advisor to discuss strategies for success.
Experience
Each veterinary school requires different amounts of experience. For example, UCDSVM requires 180 hours of veterinary, animal and health-related experience, while Western University requires at least 500 hours of hands-on experience. Many pre-vet students strive to acquire thousands of hours of experience, but we warn you to do so carefully. Gaining so many hours will not help you in the admissions process if your GPA falls under a competitve range. Build a strong GPA, then begin adding in a diverse set of experiences. Pre-vet students must manage their time carefully.
To learn more about gaining experiences, visit the Vet Aide Club's website.
See our helpful guide on how to become a registered veterinary technician.
VMSAR
The best resource for AVMA-Accredited vet schools (both US and International) is the Veterinary Medical School Admission Requirements in the United States and Canada.  You can purchase this book from the UC Davis Bookstore.
Applying
The 2017 VMCAS application will open on May 11, 2016. Start your VMCAS application early.
The deadline to submit your application to VMCAS is September 15 @ 9:00 p.m. PST; however, VMCAS strongly recommends that you e-submit your application and have all transcripts and references sent early in order to allow time for the verification process. VMCAS will not accept late documents.
GRE
All vet schools require the GRE, although a few vet schools (including Western U) will accept the MCAT. Most vet schools require the General Test, which involves seven 30-minute tests (3.5 hours of testing) and can be taken at a computer testing center at any time throughout the year.
Check the school's deadlines. Most US vet schools require that the GRE be taken by the application deadline, but this can vary.  If you feel that your GRE scores do not reflect your true ability, you may take the exam again. 
You must also request that the Educational Testing Service send copies of your GRE scores directly to the school to which you are applying. This can be done when registering to take the examination. The UCDSVM code is 4804.
eLORS & PPI
Some veterinary schools will require a Personal Potential Index (PPI). Visit ETS (Educational Testing Service) to read about the ETS Personal Potential Index.  Select the individuals you want to evaluate you. (We recommend you select four evaluators; one as an alternate in case one of your primary evaluators cannot or fails to submit the evaluation.)  DO THIS EARLY IN THE SUMMER so you can order your ETS PPI Evaluation Report and have it delivered electronically to the vet schools no later than September 15. Once your evaluators have submitted their evaluations to ETS, log in to your ETS PPI account and select three to have sent.
PPI evaluations are sent directly to the vet schools; eLORs are sent to VMCAS.
UCDSVM school code is 4804.  If you do not use 4804, your report will not be delivered to them. You may use the same evaluators for both eLORS and PPI.  Make sure to monitor your ETS account for submission of your evaluations.  Remind your evaluators when the deadline is near and/or select another evaluator that can meet the deadline.
Learn More
Supplemental content
Association of American Veterinary Medical Colleges
The AAVMC
is your go-to place when considering a career in veterinary medicine.
Register for the GRE
The GRE is not a course-dependent test, meaning there are not specific UCD courses you need to take to prepare. The best way is to give yourself time to study the test by buying to test prep books or taking a test prep course.
Whatever you do, do not take the test without preparing! Click here to register for the GRE.
Find A Vet School
Types of Interviews
Traditional Interviews

Traditional interviews consist of two to four one-on-one interviews. One of the two interviews will most likely be with a faculty. The other interview may be with a student of admissions officer. Questions can range from "Tell me about yourself" to in-depth questions about specific information in your application. Some traditional interviews are open (the interviewer has your full application), while some are closed (the interviewer knows nothing about you). Sometimes it is partial (parts of your application are missing, such as test scores/GPA). If you are going to a traditional interview, be sure to know your application VERY well.

MMI (Multiple Mini Interviews)

The Multiple Mini Interview (MMI) is an interview format that gauges an applicant's potential to successfully interact with patients and colleagues. The MMI is designed to measure communication skills, specifically verbal and nonverbal skills that cannot be measured using standardized written exams or by reviewing coursework transcripts. The MMI typically consists of six to 10 very short interviews that revolve around a specific scenario.

• Scenarios involving interactions with an actor
• An essay writing station; this station may be take longer than the others
• A standard interview station
• A teamwork station where candidates must work together to complete a task
• An ethical scenario involving questions about social and policy implications
• A "rest" station to help students catch their breath and relax

Situational Judgement Tests

SJTs present hypothetical scenarios through a variety of formats, including text, video, or live standardized patients. They ask applicants how they would respond or behave in that situation. The scenarios are based on one or more competencies, and the test taker's responses provide insight into his/her ability within each relevant competency. Many schools are employing standardized patients (paid actors trained to exhibit medical ailments) during interview days to test applicants' communication skills and ability to problem solve. There is little you can do to prepare other than be a strong communicator, be flexible and able to think on your feet.

Behavioral Interviewing

These interview questions aim to identify how you would behave or what decisions you would make in a given situation. They may catch you off guard, but if you answer honestly and thoughtfully, you will show them that you make informed, rational decisions based on strong ethics. Example questions might include:

Tell me about a time you led a team with members who did not agree with your decision-making. How did you resolve the situation?
Walk me through a difficult decision your recently made. What factors contributed to your decisions?
What has been your best idea so far?
Schedule An Appointment
Meet Our Pre-Vet Advisor, Katie
Click here
to schedule an appointment for pre-vet advising.