Podiatric Medicine
What is a podiatric physician?
"A podiatrist is a 

Doctor of Podiatric Medicine (DPM)

, known also as a podiatric physician or surgeon, qualified by their education and training to diagnose and treat conditions affecting the foot, ankle and related structures of the leg."
- American Association of Colleges of Podiatric Medicine
Podiatrists can work in a variety of health care settings including private practice, hospitals, and clinics. Podiatrists can specialize in orthopedics, sports medicine, surgery, pediatrics, diabetic wound care, and more. 

Learn more about Podiatric Medicine at the 

2017 UC Davis Pre-Health Conference

!
Becoming a podiatric physician

Becoming a podiatric physician is a lifelong commitment to continuing education. In general, the path to becoming a doctor includes the following steps:
Obtain an bachelor's degree and complete all pre-medical requirements, including prerequisites, the MCAT, and clinical experiences (4+ years)
Attend podiatric medical school (4 years)
Complete Podiatric Medicine and Surgery Residency (3-4 years)

Optional: Complete fellowship (length varies)

Become licensed in the state you wish to practice
Maintain certification & complete Continuing Medical Education (ongoing)
Prerequisites for Podiatric Medical School
Myth: If I'm going to get a C- in a class, I should intentionally get a D or F in that class in order to retake it for a better grade.

Fact: Do not fail a class on purpose in order to retake it for a better grade. Even though the lower grade will not be included in your UC Davis GPA, it will remain on your transcript and most centralized applications will count that first grade into your application GPA.

Additionally, the health profession schools will still see it. It is better to have a C- in the course and improve through other courses in the same discipline than to take a D or F.

Most health professional schools require all prerequisites to be completed with a C or higher. Although you cannot repeat the C- at UC Davis, you will need to repeat it somewhere else either over a summer or after graduation.

If you need to discuss this or any other academic difficulty futher, please make an appointment with a staff advisor. 
Podiatric Med School Prerequisites at UC Davis
Most schools require:
General Chemistry (CHE 2ABC)
General Biology (BIS 2ABC)
Organic Chemistry (CHE 118ABC)
Physics (PHY 7ABC)
English Composition (3 quarters of ENL, COM, or UWP classes)

Some schools may also recommend:
Biochemistry (BIS 102/BIS 103 or 105)
Physiology (NPB 101 or NPB 110ABC)*
Anatomy (EXB 106 & 106L)
Cell Biology (BIS 104)
Microbiology (MIC 102 & 103L)*
Psychology
Sociology
See the Podiatric Medical School Prerequisite Chart for a list of podiatric medical schools and their requirements.
*Check your major requirements before choosing classes.
To prepare academically as a pre-medical student, you'll need to take the podiatric medical school prerequisites and coursework to prepare for the MCAT. School prerequisites and MCAT prep coursework overlap but are not the same. See the courses HPA recommends students take before the MCAT.
Each podiatric medical school has different prerequisites. 
You can choose any major and apply to podiatric medical school. If you choose a non-science major, you still have to take the science prerequisites required by most schools. Always cross-check your major requirements with the medical school prerequisites when choosing classes.

Complete all of your prerequisite courses for a letter grade - 

DO NOT

 take any of them P/NP.

HPA recommends that pre-medical students maintain a minimum GPA of 3.0, although many medical schools will have GPA averages above this minimum.

The Medical Colleges Admissions Test (MCAT) is...
Save $200 on MCAT Prep!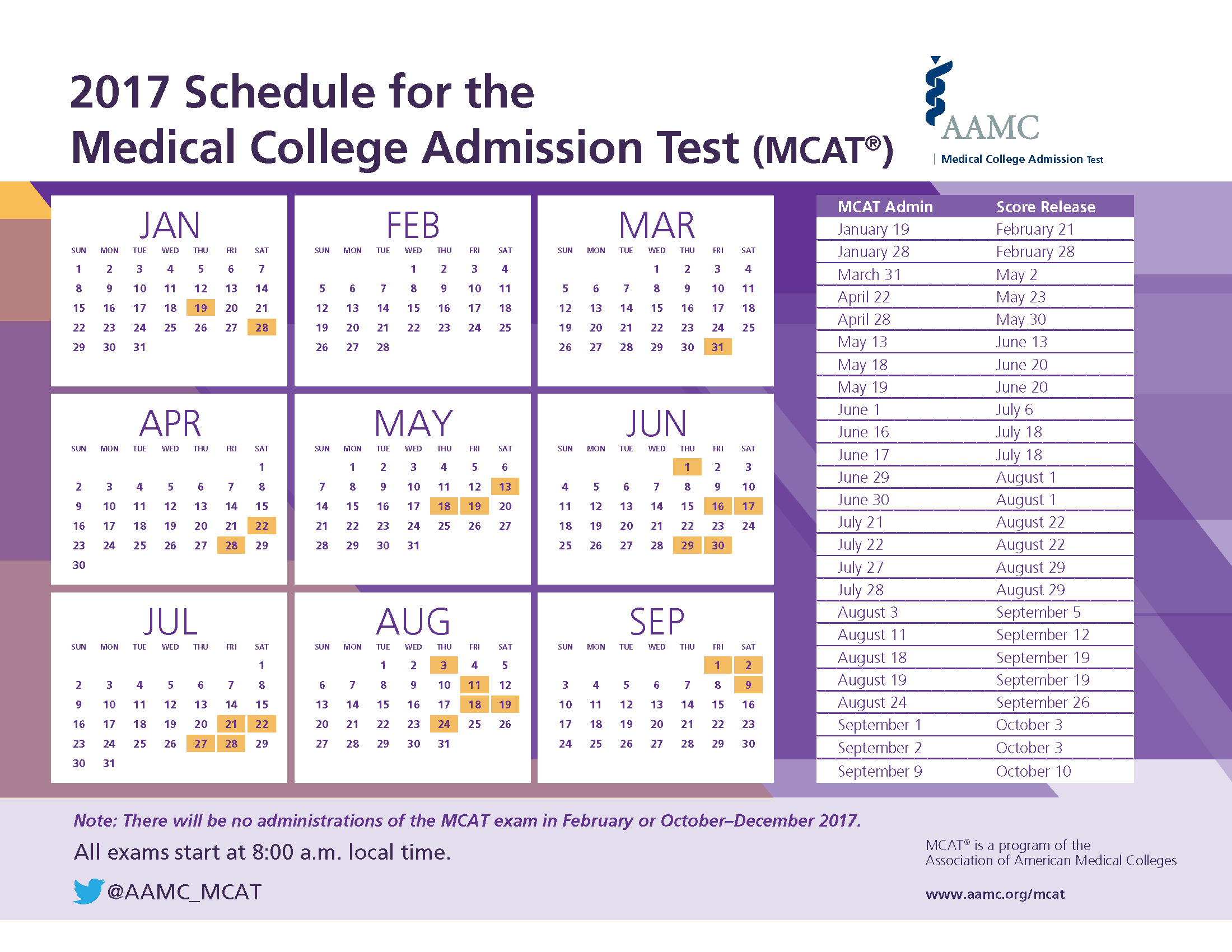 Health Professions Advising recommends that students take the following courses before studying for the MCAT:
Pre-Medical Experiences
Myth: I can do a lot of meaningful experiences to make up for a weaker GPA.

Fact:  Having many meaningful activities will NOT make up for a low GPA.

You must focus on your grades during your undergraduate years, earn at least a 3.0, and then begin adding experiences. You can always take a year or two off after graduation to gain more experience. It is better to graduate from UC Davis with a higher GPA and less experiences than lots of experiences but a low GPA. 
Asking, "Will this look good on a medical school application?" is the wrong way to approach your pre-medical experience. Medical schools will see who you are and what you care about through experiences that align with your interests, goals, and passions. (Learn more about inputting Experiences in the podiatric medical school application.) Whatever you choose to do, be sure you are dedicated, passionate about it, and motivated to pursue it for the right reason!
There are no hour requirements for podiatric medical school, but all pre-med students should have some clinical experience. Some examples of clinical experience include:

Health-Related Internships (HRI's)
Scribing
Certified Nursing Assistant (CNA)
Medical Assistant (MA)
Phlebotomy Technician
Medical Translator

Choose experiences that are meaningful to you and think outside the box! Here are some good places to start looking for experiences at UC Davis:
Many podiatric medical schools will also want to see that you've shadowed or worked with a podiatric physician. The American Association of Colleges of Podiatric Medicine created the DPM Mentors Network to help students find DPMs to learn more about the the preparation and scope of practice of the profession.
HPA recommends that you first build a strong GPA and gradually build up your experiences. This may require that you take some time off after graduating before you apply, but it is much better to apply later with a strong GPA than to apply early with lots of experience but a weak GPA.
Applying to Podiatric Medical School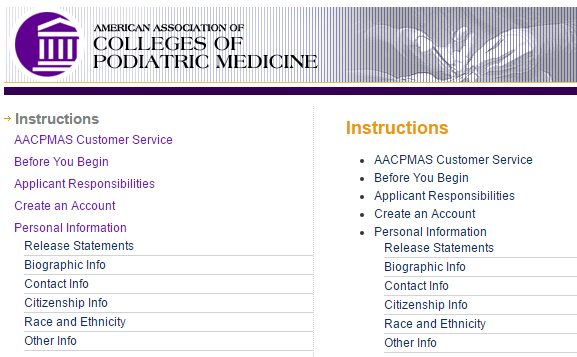 AACPMAS (Primary Application)
The AACPM Application Service (AACPMAS) is the first stage of your medical school application. All podiatric medical schools participate in AACPMAS.

AACPMAS opens in the beginning of August each year.

Priority deadline: April 1st 
Final deadlines: June 1st or June 30th (depending on the school)


You must apply the year before you plan on starting medical school.  

There are 4 sections of AACPMAS:

Personal Information
Academic History
Supporting Information
Program Materials

You can create an account in AACPMAS at any time, even if you aren't applying that cycle. AACPMAS will transfer information you input from one year to the next. 
You will designate all podiatric schools you're applying to in AACPMAS. The first school costs $180, and each additional school costs $45 each. 
Personal Statement
You will answer the following prompt in the "Essays" section of AACPMAS:

"State below why you are interested in becoming a Doctor of Podiatric Medicine. Provide information about your development for a career in Podiatric Medicine. Your essay should be limited to 4500 characters."

Your personal statement should

 

not

 

be a list of experiences. Use your essay to tell them something they do not already know about you.

The personal statement is your first chance to provide medical school admissions committees with subjective information about your qualifications and your reasons for choosing this particular career. In other words, the personal statement is your initial opportunity to present yourself as an interesting and unique applicant who deserves a closer look.
Experiences & Achievements
In AACPMAS, you will designate each of your experiences as one of the following categories (Learn more about each category here.):

Employment
Podiatric Experience
Healthcare Experience
Extracurricular Activities

You will have 600 characters to describe each of these experiences. 

You can add more experiences after you submit your AACPMAS application, but you cannot update or delete completed experiences.
Achievements in AACPMAS include any honors or awards. You will also have 600 characters to describe these. 
Letters of Recommendation
AACPMAS does not collect your Letters of Recommendation. You will send your letters directly to each school or use a letter service such as Interfolio or Virtual Evals. 
Each school has different letter requirements, but you should aim to have letter(s) from the following individuals:

Two science faculty from UC Davis (one can also be from a school / community college you transfered from)
A podiatric physician that mentored you or that you have shadowed
A professional outside of school
Deciding Where to Apply
There are currently nine podiatric medical schools in the U.S.:

Spend some time researching each school online, paying attention to mission statements, class size, location, environment, and any other factors that are important to you. HPA also recommends meeting with an advisor to go over your school list. 
Frequently Asked Questions