Pharmacy (PharmD)
There are many pieces to the pharmacy school application, including your GPA, PCAT score, personal statement, list of experiences, letters of recommendation, and biographical information. Use the navigation below to explore each aspect of preparing for pharmacy school.
What is a pharmacist?
According the American Association of Pharmacy Colleges (AACP), pharmacists:

Educate patients about prescription and over-the-counter medications

Educate and advise other health care professionals on drug decisions for patients

Provide expertise about the composition of drugs, including chemical, biological and physical properties, as well as on use

Ensure drug purity and strength

Ensure drugs do not interact in a harmful way
- AACP Pharmacy: Prescription for a Rewarding Career
Becoming a pharmacist
Obtain a bachelor's degree from UC Davis and complete all pre-pharmacy requirements, including prerequisites, the PCAT, and experiences (4+ years)
Attend pharmacy school (4 years)

Optional: pursue residency to receive additional training (2 years)
Become licensed in the state you wish to practice
Maintain certification & complete Continuing Education (ongoing)
Prerequisites for Pharmacy School
Myth: If I'm going to get a C- in a class, I should intentionally get a D or F in that class in order to retake it for a better grade.

Fact: Do not fail a class on purpose in order to retake it for a better grade. Even though the lower grade will not be included in your UC Davis GPA, it will remain on your transcript and most centralized applications will count that first grade into your application GPA.

Additionally, the health profession schools will still see it. It is better to have a C- in the course and improve through other courses in the same discipline than to take a D or F.

Most health professional schools require all prerequisites to be completed with a C or higher. Although you cannot repeat the C- at UC Davis, you will need to repeat it somewhere else either over a summer or after graduation.

If you need to discuss this or any other academic difficulty futher, please make an appointment with a staff advisor. 
Pharmacy SCHOOL PREREQUISITES AT UC DAVIS
Most schools require:
General Chemistry (CHE 2ABC)
General Biology (BIS 2ABC)
Organic Chemistry (CHE 118ABC)
Physics (PHY 7ABC)
Statistics (STA 13 or 100)*
Calculus*
Economics
Public Speaking (CMN 1)
Some schools may also require:
Human Anatomy (EXB 106 & EXB 106L)
Physiology (NPB 101 or NPB 110ABC, & NPB 101L)*
Biochemistry (BIS 102 & 103 or BIS 105)*
Microbiology (MIC 102 & 103L)*
Psychology (PSC 1, 41, etc.)
Sociology (SOC 1,3, etc.)
English Composition (ENL, UWP, COM)
See the Pharmacy School Prerequisite Chart for a sample list of schools and their requirements.
*Check your major requirements before choosing classes.
Note: The above courses are only suggested, not absolute. 
To prepare academically as a pre-pharmacy student, you'll need to take the pharmacy school prerequisites and coursework to prepare for the PCAT. School prerequisites and PCAT prep coursework overlap but are not the same. See the courses HPA recommends students take before the PCAT.
Each pharmacy school has slightly different prerequisites. 
You can choose any major and apply to pharmacy school. If you choose a non-science major, you still have to take the science prerequisites required by most schools. Always cross-check your major requirements with the pharmacy school prerequisites when choosing classes.

Complete all of your prerequisite courses for a letter grade - 

DO NOT

 take any of them P/NP.

HPA recommends that pre-pharmacy students maintain a minimum GPA of 3.0, although many pharmacy schools will have GPA averages above this minimum.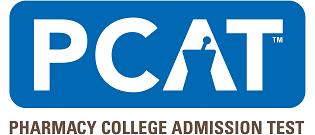 The Pharmacy College Admissions Test (PCAT) is...
required by about 85% of pharmacy schools, according to the AACP. You can see which schools require the PCAT here.

As of May 2017, only two California schools require the PCAT: UCSF School of Pharmacy and Chapman University School of Pharmacy.

about 4 hours long.
composed of 5 subtests, including:

Writing
Biological Processes
Chemical Processes
Critical Reading
Quantitative Reasoning
Health Professions Advising recommends that students take the following courses before studying for the PCAT:
Biology (BIS 2A)
General Chemistry (CHE 2ABC)
Organic Chemistry (CHE 118ABC)
Biochemistry (BIS 102 & 103, or BIS 105)
Microbiology (MIC 102)
Physiology (NPB 101 or 110ABC)
Statistics (STA 13 or 100)
Calculus
Experiences
Myth: I can do a lot of meaningful experiences to make up for a weaker GPA.

Fact:  Having many meaningful activities will NOT make up for a low GPA.

You must focus on your grades during your undergraduate years, earn at least a 3.0, and then begin adding experiences. You can always take a year or two off after graduation to gain more experience. It is better to graduate from UC Davis with a higher GPA and less experiences than lots of experiences but a low GPA. 
Pre-Pharmacy Student Organizations at UC Davis
Student organizations are a great way to obtain health experience and network with peers and professionals. 
Asking, "Will this look good on a pharmacy school application?" is the wrong way to go about the pre-pharmacy journey. Pharmacy schools will see who you are and what you care about through experiences that align with your interests, goals, and passions. 

Whatever you choose to do, be sure you are dedicated, passionate about it, and motivated to pursue it for the right reason!

 

All pre-pharmacy students should have some experience with a pharmacist, even if it is only shadowing. 

Choose experiences that are meaningful to you and think outside the box! Here are some good places to start looking for experiences at UC Davis:

While pharmacy experience is not necessarily required, many students work in a pharmacy before applying. 

Pharmacy technicians help pharmacists dispense prescription medication to customers or health professionals. To be a pharmacy technician in California, you must be certified by the Pharmacy Technician Certification Board by passing the PTCE (Pharmacy Technician Certification Exam). You can be trained for this exam through specialized on-the-job training programs or through an educational program.  
Applying to Pharmacy School

PharmCAS
PharmCAS is the first stage of your pharmacy school application. 
PharmCAS will open for 2018 matriculation on July 18, 2017. You must apply the year before you plan on starting pharmacy school. 

(

For example, if you plan to start pharmacy school in the fall of 2020, you must apply in the summer of 2019.)
Check out this Step-by-Step Checklist for PharmCAS.
Personal Essay
The prompt for the pharmacy school personal statement is:

"Your Personal Essay should address why you selected pharmacy as a career and how the Doctor of Pharmacy degree relates to your immediate and long-term professional goals. Describe how your personal, educational, and professional background will help you achieve your goals."

PharmCAS allows 4500 characters (including spaces) for your personal essay.
The personal statement is your first chance to provide admissions committees with subjective information about your qualifications and your reasons for choosing this particular career. In other words, the personal statement is your initial opportunity to present yourself as an interesting and unique applicant who deserves a closer look.
Academic History
You will chronologically enter every college-level class you have ever taken into this section as it is listed on your transcript. 
HPA strongly recommends using an official transcript from the registrar to enter your classes. Do not use Oasis because courses may be listed differently than on your transcript. 
You will categorize each course according to the PharmCAS Course Subject list. 
Academic Updates:

You will be able to enter grades for courses planned/in progress at the time you submit your application during Academic Update windows. You will receive an email when the windows open.
Letters of Recommendation
Most medical schools will require at least three letters of recommendation.

Often times schools will ask or recommend that your letters come from specific people, including:

Academic science faculty

Pharmacists or other health professionals

A supervisor from an experience outside of school
Frequently Asked Questions
What courses satisfy the English requirement for pharmacy schools?

Lower and upper division English (ENL), UWP, and Comparative Literature (COM) courses will satisfy the English requirement for pharmacy schools, unless a pharmacy school website says otherwise. You may also take similar classes at a community college. 

Note: Testing out of the upper division UWP course requirement via the Upper Division Composition Exam (UDCE) for graduation does not count towards the pharmacy school requirement. 

Can I study abroad?

Studying abroad is a wonderful experience that we encourage you to pursue. It is a valuable experience that provides the opportunity for growth in both maturity and cultural awareness.


You should not study abroad because you are pre-health in an effort to make your application stand out. You should study abroad because you want to gain the experience.


If your study abroad program was through UC Davis Study Abroad or UC Education Abroad (UCEAP), then your coursework will be on your official UC Davis transcript and fullfil prerequisites. If you studied abroad directly through a foreign institution, then your coursework will be on a "foreign transcript," which most health professional schools do not accept.