Osteopathic Medicine
There are many pieces to the medical school application, including your GPA, MCAT score, personal statement, list of experiences, letters of recommendation, and biographical information. Use the navigation below to explore each aspect of preparing for osteopathic medical school.
What is an osteopathic physician?
What is an osteopathic physician?

Osteopathic physicians receive a Doctor of Osteopathic Medicine, or D.O.

Osteopathic physicians receive the same medical training as allopathic physicians, as well as 200 hours of "osteopathic manipulative medicine" (OMM) training. Learn more about OMM from the American Association of Colleges of Osteopathic Medicine (AACOM). 
Becoming a doctor
Becoming a physician is a lifelong commitment to continuing education and in many cases a demanding lifestyle. In general, the path to becoming a doctor includes the following steps:
Obtain an bachelor's degree and complete all pre-medical requirements, including prerequisites, the MCAT, and experiences (4+ years)
Attend medical school (4 years)
Complete residency (3-5 years)*

Optional: Complete fellowship (length varies)

Become licensed in the state you wish to practice
Maintain certification & complete Continuing Medical Education (ongoing)
* By 2020, all osteopathic and allopathic residencies will be accredited by the Accreditation Council for Graduate Medical Education (ACGME), and both M.D. and D.O. graduates will be able to apply to all of the same residencies within one system. What does this mean for you? D.O. graduates can pursue any residency or fellowship and go into any medical specialty that an M.D. graduate can. Learn more about Graduate Medical Education opportunities for osteopathic medical students. 
Prerequisites for Osteopathic Medical School
Myth: If I'm going to get a C- in a class, I should intentionally get a D or F in that class in order to retake it for a better grade.

Fact: Do not fail a class on purpose in order to retake it for a better grade. Even though the lower grade will not be included in your UC Davis GPA, it will remain on your transcript and most centralized applications will count that first grade into your application GPA.

Additionally, the health profession schools will still see it. It is better to have a C- in the course and improve through other courses in the same discipline than to take a D or F.

Most health professional schools require all prerequisites to be completed with a C or higher. Although you cannot repeat the C- at UC Davis, you will need to repeat it somewhere else either over a summer or after graduation.

If you need to discuss this or any other academic difficulty futher, please make an appointment with a staff advisor.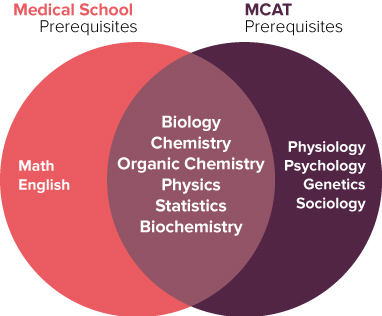 Med School Prerequisites at UC Davis
Most schools require:
General Chemistry (CHE 2ABC)
General Biology (BIS 2ABC)
Organic Chemistry (CHE 118ABC)
Physics (PHY 7ABC)
English Composition (3 quarters of ENL or UWP classes)
Some schools require:
Biochemistry (BIS 102/BIS 103 or 105)
Behavioral Science (PSC, SOC, ANT, etc.)
Math (Statistics & Calculus classes)*
Upper division science courses
Some schools recommend:
Upper division biological science coursework
Social sciences & humanities
See the Osteopathic Medical School Prerequisite Chart for a sample list of medical schools and their requirements.
*Check your major requirements before choosing classes.
Note: The above courses are only suggested, not absolute. 
To prepare academically as a pre-medical student, you'll need to take the medical school prerequisites and coursework to prepare for the MCAT. School prerequisites and MCAT prep coursework overlap but are not the same. See the courses HPA recommends students take before the MCAT.
Each medical school has different prerequisites and can change its prerequisites at any time. 
You can choose any major and apply to medical school. If you choose a non-science major, you still have to take the science prerequisites required by most schools. Always cross-check your major requirements with the medical school requirements when choosing classes.

Complete all of your prerequisite courses for a letter grade - 

DO NOT

 take any of them P/NP.

HPA recommends that pre-medical students maintain a minimum GPA of 3.0, although many medical schools will have GPA averages above this minimum.

IMPORTANT NOTICE: Starting in the 2017-2018 application cycle, AACOMAS will no longer forgive repeated courses. AACOMAS will include all grades in the GPA calculations from now on. Learn more about this new policy. 

In the application process, medical schools look at your overall GPA as well as your science GPA. For AACOMAS, your science GPA includes

Biochemistry, Biology/Zoology, Inorganic Chemistry, Organic Chemistry, Physics, and Other Science

. Learn more about AACOMAS course classification.  
Save $200 on MCAT Prep!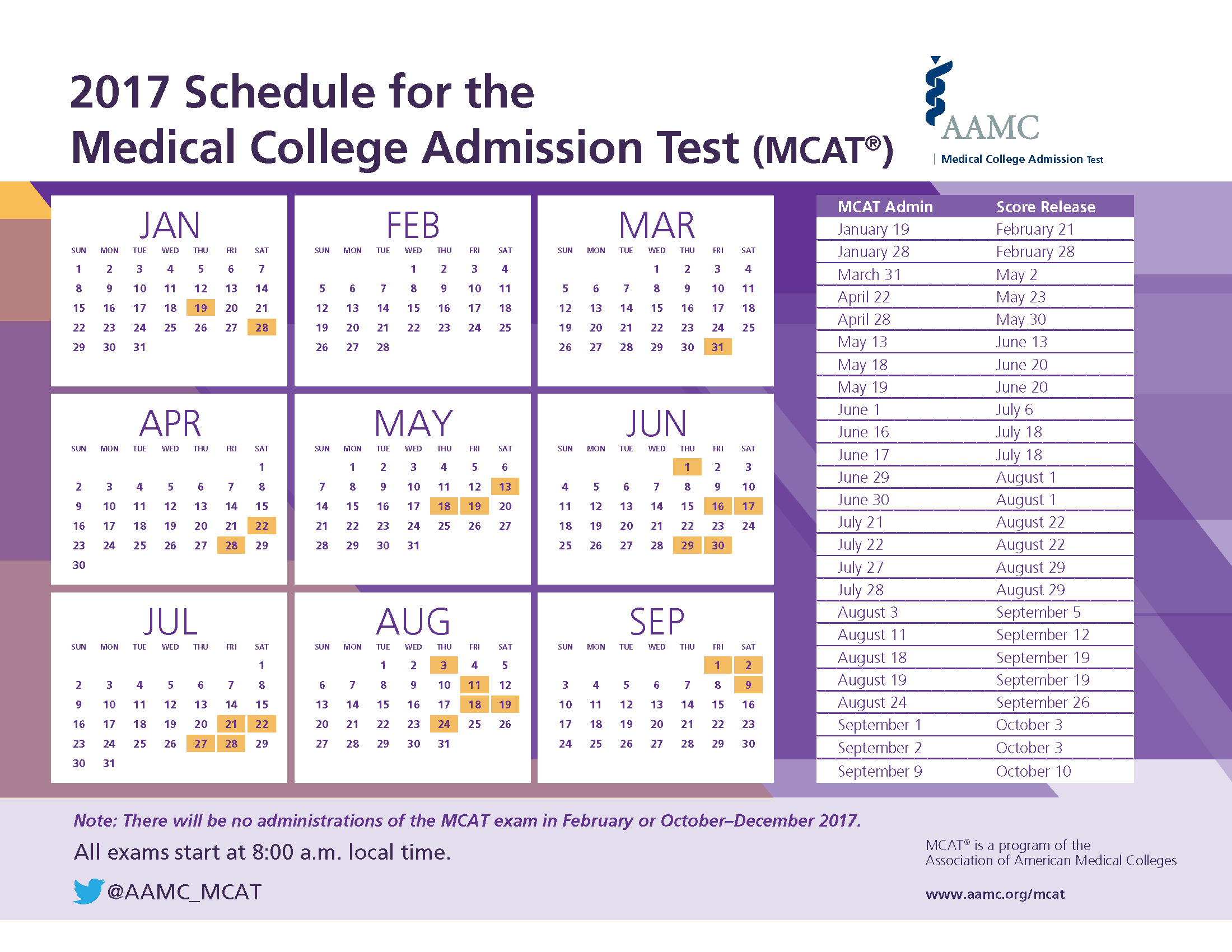 The Medical Colleges Admissions Test (MCAT) is...
Health Professions Advising recommends that students take the following courses before studying for the MCAT:
Experiences
Myth: I can do a lot of meaningful experiences to make up for a weaker GPA.

Fact:  Having many meaningful activities will NOT make up for a low GPA.

You must focus on your grades during your undergraduate years, earn at least a 3.0, and then begin adding experiences. You can always take a year or two off after graduation to gain more experience. It is better to graduate from UC Davis with a higher GPA and less experiences than lots of experiences but a low GPA. 
Pre-Medical Student Organizations at UC Davis
Student organizations are a great way to obtain health experience and network with peers and professionals. Pre-medical clubs at UC Davis include:
Undergraduate AMWA at UC Davis
Asking, "Will this look good on a medical school application?" is the wrong way to approach your pre-medical experience. Medical schools will see who you are and what you care about through experiences that align with your interests, goals, and passions (See more about entering Experiences in AACOMAS). Whatever you choose to do, be sure you are dedicated, passionate about it, and motivated to pursue it for the right reason!
There are no hour requirements for medical school, but all pre-med students should have some clinical experience. Some examples of clinical experience include:

Health-Related Internships (HRI's)
Scribing
Certified Nursing Assistant (CNA)
Medical Assistant (MA)
Phlebotomy Technician
Medical Translator

Choose experiences that are meaningful to you and think outside the box! Here are some good places to start looking for experiences at UC Davis:
HPA recommends that you first build a strong GPA and gradually build up your experiences. This may require that you take some time off after graduating before you apply, but it is much better to apply later with a strong GPA than to apply early with lots of experience but a weak GPA.
AACOMAS Instruction Manual
Before applying, read through the AACOMAS Instruction Manual. You are responsible for knowing this information. 
Applying to Medical School
AACOMAS (Primary Application)
AACOMAS (American Association of Colleges of Osteopathic Medicine Application Service) is the first stage of your osteopathic medical school application. It is also referred to as your "primary application."

Key AACOMAS Dates:

May 4

: 2017-2018 

AACOMAS

 application cycle opens for submissions.

June 15

: Schools begin receiving and processing 2017-2018 cycle applications.
Each school will have its own AACOMAS deadline, and most school deadlines fall between October and April. You can find a list of individual school deadlines here.
You must apply the year before you plan on starting medical school. (For example, if you plan to start medical school in the fall of 2020, you must apply in the spring of 2019.) 
There are 4 sections of your primary application:

Personal Information
Academic History
Supporting Information
Program Materials
Personal Statement
Your personal statement should answer the question "Why osteopathic medicine?" The formal prompt is the following:

In the space provided write a brief statement expressing your motivation or desire to become a DO.

AACOMAS allows 4500 characters for your personal statement.

Your personal statement should

 

not

 

be a list of experiences. The Experiences and Achievements sections will be a list of your experiences. Use your essay to tell them something they do not already know about you.

The personal statement is your first chance to provide medical school admissions committees with subjective information about your qualifications and your reasons for choosing this particular career. In other words, the personal statement is your initial opportunity to present yourself as an interesting and unique applicant who deserves a closer look.


Experiences
In AACOMAS, you will designate each of your experiences as one of the following types of experiences:

Non-Healthcare Employment
Extracurricular Activities
Non-Healthcare Volunteer or Community Enrichment
Healthcare Experience

You will have 600 characters to describe each of these experiences. 

You can add additional experiences after you submit your application, but you cannot update or delete completed ones. 

You need to keep track of the details of every experience you aim to include on the application, including the organization name, location, a supervisor's contact information, the date you started and ended, and how many hours a week you spent at this experience. HPA's Experience Tracker document can help you with this task.


Letters of Recommendation (Evaluations)
Most medical schools will require at least three letters of recommendation.

Often times schools will ask or recommend that your letters come from specific people, including:

Science faculty (Usually schools ask for 2 letters from science faculty)

Non-science or major faculty

Non-academic professionals

Osteopathic physicians or other health professionals

Once a reference is completed on the AACOMAS application, it may NOT be removed or replaced. Research your schools' requirements before entering evaluator information in AACOMAS.

Some schools may want letters mailed directly to them rather than uploaded to AACOMAS. Visit the Program Page in AACOMAS for each school you plan on applying to to see school-specific instructions.
Supplemental Essays (Secondary Application)
Supplemental applications are sent by each school you've applied to after the primary application has been submitted.
Some medical schools will send a supplemental application to every applicant, while others will pre-screen the applicant pool and only send them to those who are most qualified.
In most cases, supplemental applications contain additional short essays specific to that school. They can also include questionnaires, ask for a resume, or ask for a professional headshot.
While each school's supplemental essays will be different, some common questions include:

How would you bring diversity to this medical school?
Why have you chosen to apply to this medical school? 
Given our mission statement, what makes you a good fit for our medical school?
If you are currently not a matriculated student, please indicate what you have been doing since the time of graduation until now.
Is there anything else you would like us to know?

Supplemental applications cost anywhere from $50-$120 per school.


Choosing Where to Apply
As of February 2017, there are 48 osteopathic medical schools in the United States. 

There are a variety of factors that go into choosing which medical schools to apply to, including location, environment (i.e. urban), tuition, class size, focus or mission statement, etc. Spend some time researching schools online and create a spreadsheet that tracks the factors most important to you.

 

HPA also recommends meeting with an advisor to discuss your school list.

Osteopathic medical schools in California:
International Students
International students are those requiring a student visa to remain in the United States to study.
Applying to medical school can be more complex and challenging for international students, but Health Professions Advising and other campus resources like SISS can help you achieve your dreams of becoming a physician. 
Some things international students should keep in mind:

Not all osteopathic medical schools accept international students. See a list of schools that accept international students here.
Schools will usually only accept a very small number of international students each year, so the applicant pool is very competitive.
International students cannot receive federal financial aid such as Direct Stafford, Direct PLUS, and Perkins Loans.
Frequently Asked Questions